Original Art For Sale
Ink Blot Series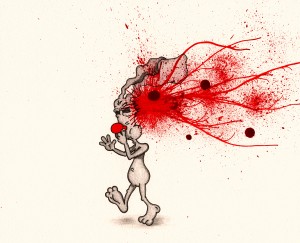 The Sneeze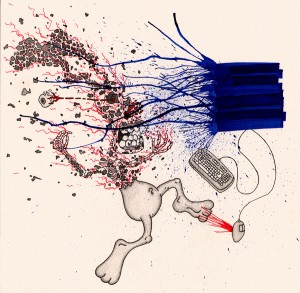 Blue Screen of Death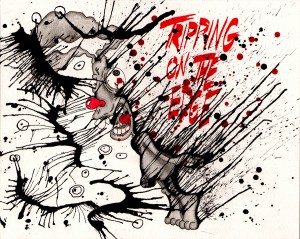 Tripping on the Edge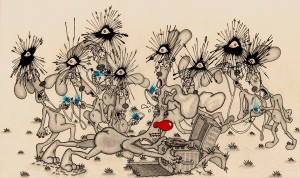 Eye Pod
Painstakingly reproduced from Damian Trottier's sketchbook, these original art illustrations are definitely a conversation starter! Each illustration is 100% unique and no two will ever be the same. Created on heavy duty paper, pencil and ink collide to produce a very visual effect.
Please note: We are currently shipping to Canada exclusively.
(Shipping and handling fees: $35.00)
Please click on the following link for further information regarding our Licensing Terms and Conditions or visit our FAQ page.
Happy Shopping!
ALL MATERIAL IS COPYRIGHT PROTECTED! Unless otherwise provided in writing from Designer. No person(s) may not make or permit alterations or manipulations of images beyond the requirement of slight or reasonable image enhancement (i.e. alterations of contrast, brightness, color balance, re-sizing, and cropping), consistent the reproductive needs, that do not materially change the integrity of any image. Alterations or manipulations include but are not limited to additions to, subtractions from, or adaptations, alone or with any other material.