Toy Box
Straight from the Toasters' very own personal toy box, you can now purchase some amazing action figures I've collected over the years!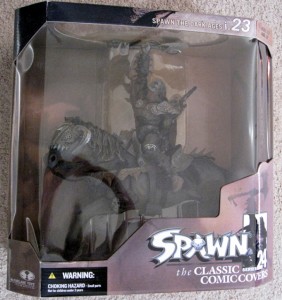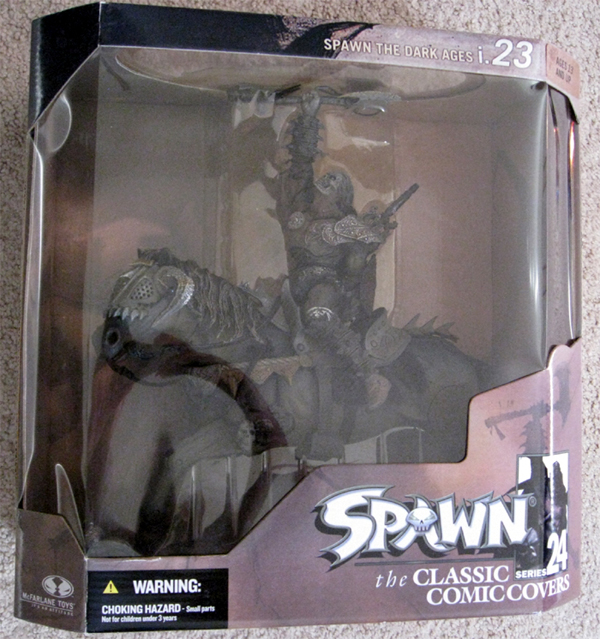 Spawn The Dark Ages I.023
Spawn Series 24: The Classic Comic Covers
Released in 2003, the deluxe boxed set for Spawn Series 24 features a massive Hellspawn figure on horseback. This piece is an artistic interpretation of the cover of Spawn: The Dark Ages #23 featuring a moody impression of the Lord Covenant Spawn on a huge battle horse with ax.
Size: 9 3/4 inches tall to top of helmet when mounted on horse.
Articulation: Black Knight is articulated at the neck, shoulders and waist. Battle horse is articulated at the neck, tail, three points on each front leg and two points on each rear leg.
Accessories: Box includes Black Knight figure with removable battle ax, sword in back-mounted sheath, full armor and shield. Figure has alternate head (masked and unmasked). Horse is fully articulated with saddle, reins and removable headpiece.